Dec 15
1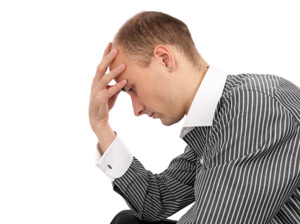 Depression and anxiety seem to be more common than ever these days, yet no one is certain why this is. While some blame genetics and others blame a chemical imbalance, recent studies suggest life experiences/traumatic events are to blame.
Regardless of the cause, more focus is needed on how to remedy this condition that debilitates so many Americans on a daily basis. In addition, as more and more people are seeking natural alternatives to treating illnesses and chronic conditions, it may be interesting to note what effects diet and exercise can have on the brain.
Dos and don'ts of food
According to WebMD, the foods we eat can have a direct impact on our mood, with some making us feel worse and others giving us a mental boost. For example, research shows that a heart-healthy diet, consisting of foods that are high in fiber and low in saturated fat, can boost your mood. However, foods that are high in fat or have a high glycemic load can have the opposite effect.
Some good options
Folic acid and vitamin B12 have been linked to the possible prevention of certain central nervous system and mood disorders. Dairy products, poultry, meat and fish are good sources of B12, while various greens and beans often contain fair amounts of folic acid.
A study focusing on mild depression in the elderly found that higher levels of selenium reduced depression symptoms thought to be caused by oxidative stress on the brain. Whole grains such a brown rice, beans, and lean meats are good sources of selenium.
In addition, omega-3, found in oily fish such as salmon, is believed to have positive effects on certain types of mood swings. Vitamin D, found in beef liver, cheese and egg yolks, can also have a positive effect on regulating serum levels associated with mood disorders.
Some not so good
Just as certain foods will boost your mood, others have the opposite effect and should be limited. For example, researchers now suspect that saturated fat may play a role in depression.
Alcohol is a known depressant and should be limited or avoided altogether, as it can aggravate symptoms in those with mood disorders. Although caffeine is a stimulant, it should also be limited, as it can increase irritability, particularly for people who are more sensitive to its affects.
Time to work it out
In addition to the foods we eat, regular exercise has been shown to improve mood disorders and relieve depression symptoms.
During a workout, your body releases endorphins, a chemical known to lessen pain and increase positive feelings. In addition, when performed on a regular basis, exercise has been shown to lower stress, reduce anxiety and boost self-esteem. As an added bonus, because regular exercise improves your overall health, your general outlook on life also gets a boost.
For more articles go to http://finallyfitsystems.lifestyleezine.com