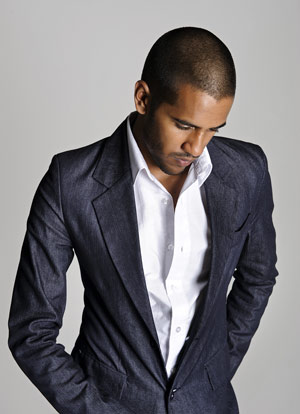 Are you a fashionable man? Is your closet stocked with the appropriate wear, ready for any occasion?
Well, let's see. Having lots of clothes doesn't mean you have the right clothes. Sure, you have a favorite pair of shoes or a coat given as a gift that will be with you forever. The question is have you accumulated the essentials, wardrobe that ensures no matter what happens, you're ready to press, dress and go.
Shirts
We're sure you're savvy enough to know the white shirt is a necessity, but we're going to say it anyway. For less formal occasions or to attend a meeting at the office, have a pale blue dress suit. You also want a casual button-up or two. For a classy and casual look, grab some polos.
Suits
We don't care if you have an army of suits, you need one navy, one charcoal and perhaps a black suit. These three colors will take you anywhere. We envy anyone that has a library of suits, but if you don't have these, what's the point?
Sweaters
Cashmere feels great to the touch. They're an outstanding look with your shirts and suits. If cashmere's out of your reach, try cotton-cashmere. Keep at least two, one dark, one light, or one in a neutral color.
Coats
There's nothing better to put over a suit or sweater than a wool top coat. Go with a color like navy that can be worn with anything.
If it's too warm for wool or camel, get out the trench, especially when it's raining. Get a slimming look, making sure it's big enough so that layers don't create a bulky finish.
Brown Shoes
Keep as many shoes as your budget allows, but a pair of brown dress shoes will work with most of your attire and glide easily into any occasion.
Belts
It's not hard to have a collection of belts. Always match the belt with shoes. Save the cowboy buckles for the bar. Get a nice set of simple leather pieces for business and formal wear.
Watches
People are relying on personal devices to keep track of time, but a good watch never goes out of fashion. It can complete an outfit and accent your level of sophistication.
Navy Blazer
A navy blazer is classy and works with anything from jeans to pressed slacks. Trust when we say once you start, you'll wear it more than you might imagine.
Chinos
If the occasion falls between formal and casual, chinos will do, especially if you have your polo, button-up or navy blazer.
Dark Jeans
No one shouldn't have a pair of jeans. Dress them up or down. You can certainly have other colors, but you want black or dark blue.
White T-shirts
You have to have them. Use them casually or throw them on for a quick run to the store and still look good.
Casual Boots
They're perfect for finishing off a casual look and can be used for events that fall between sneakers and dress shoes.
Sneakers
Give the shoes a rest. A pair of relaxing sneakers are becoming acceptable under certain formal conditions.
For more articles go to http://finallyfitsystems.lifestyleezine.com