Sep 13
1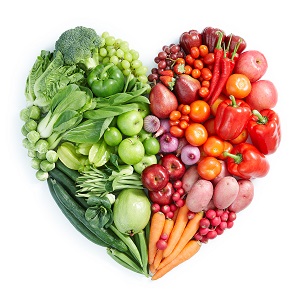 No one will argue that all vegetables are winners when it comes to nutrition, preventing disease, and weight loss. But still, many of us fail to score the recommended daily intake of 5 servings a day. That's why it's even more important to pick the best lot of the pack in order to benefit the most out of our limited vegetable intake.Picking out the Best
Before revealing our list of top vegetables to eat, there are two things to keep in mind when picking the best quality produce. It is imperative that you choose organic and local produce when possible. This is because organic produce never use pesticides, synthetic fertilisers, sewage sludge manure, growth hormones, genetically modified organisms, and ionising radiation.
The effects of pesticide are ghastly and could cause numerous health problems such as damage to your nervous system, miscarriage, infertility, immunosuppression, neurotoxity and endocrine dysfunction. It can also cause Parkinson's disease.
It's worth noting that some vegetables – like bell peppers, celery lettuce, spinach and potatoes – absorb more of their pesticide loads, making it more important to buy them organic. Others, like broccoli, eggplant and onions, are safest and lowest in residual pesticide load. Purchasing locally grown produce also increases the likelihood of freshness.
Best of the Best Vegetables
So here we are – the best of the best of vegetables.
Beets
This grungy looking root can boost your energy and lower blood pressure in a single serving (yes, a single serving!). Including them in your diet in the long term, will help you fight against cancer, arthritic pain, and weight gain. Being high in natural nitrates, it helps increase blood flow; meaning more oxygen and nutrients are boosted into your body (making it nature's Viagra too with more blood flow directed to the genital area). It improves energy and mental health. Beet is also a super antioxidant food and has countless anti-inflammatory benefits. It supports cell detoxification and cleansing promoting long term health benefits.
Eggplants
Want as much fibre as a slice of wheat bread minus the calories? Grab an eggplant. Other than fibre, it features a host of vitamins and minerals, important phytonutrients, and is rich in antioxidants. All this means improved blood circulation, prevention of blood clots, a healthy digestive tract, limiting cholesterol, and prevention of heart disease and cancer cells. When cooked the right way, it is also a tasty, low calorie food.
Brussels Sprouts
Another powerful vegetable high in fibre, vitamin C, protein, vitamin A, folacin, potassium, calcium, and antioxidant and anti-inflammatory properties. This disease-fighting plant is particularly beneficial in protecting against various cancers including colon, prostate, breast, ovarian and bladder cancer. Its powerful compounds also trigger anti-inflammatory activities that not only support your cardiovascular system, but also prevent and reverse blood vessel damage. This helps reduce the risk of heart attacks, heart diseases, and arterial blockage.
Collards
This green fan-like vegetable is a nutritional winner. Its vitamin K, A, C and magnesium levels are unmatched; and their folate, calcium and fibre content are some of the best. Eat collards if you want to prevent osteoporosis, strengthen your immune system, improve bone and heart health, boost red blood cell count, regulate your blood sugar, lower your cholesterol, protect your vision, help with weight loss, and protect against cancer, heart disease, dementia and cataracts.
The vegetable kingdom is vast. While some are tastier than others, each are brimming with vital nutrients that provide the body with a variety of health benefits. If you aren't particularly fond of vegetables, then it's even more crucial that when you do have them you pick the right ones with the most nutrients, vitamins and minerals. And, where possible choose organic and locally grown to guarantee the best possible produce!
For more articles go to http://finallyfitsystems.lifestyleezine.com